Due to the intimacy of the building process each of the Woodbacker boats has it's unique character. One could even go as far as to say that these boats have a soul. Though they are individuals, the Woodbacker boats all bear the same bond of inimitable quality.
From the design all the way to the finishing polish everything is completed by one man. Woodbacker boats are hand-built with great passion and workmanship by Jukka Metsäntaus. Every detail is considered and actualized by sincere handcraft. The workshop is located in Oulu, Finland.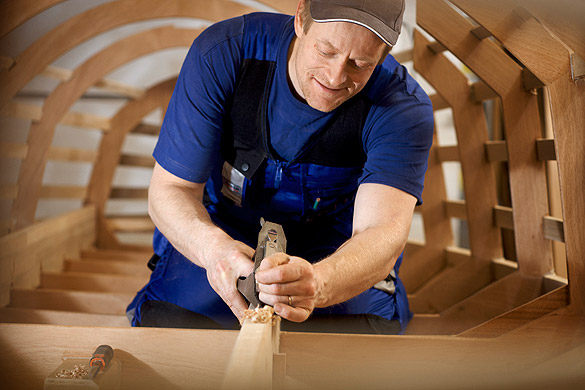 From The Boatmaker.

"Quality. It's personally very important to me that I can feel the professionalism behind my work, and that is the goal for every Woodbacker boat I've built."

Specifications:
Year: 2013
Length: 20′ (6 m)
Width: 6,6 ft (2 m)
Weight: 2205 lbs (1000 kg)
Hull: #4, Mahogany
Top speed: 50 knots
Engine: 5,7L gasoline V8
Design: by Bruce N. Crandall, 1936
Build: in Finland by Woodbacker
Builder: Jukka Metsäntaus
Asking price: 149'000 €
Description:
The Flyer is an elegant powerhouse at it's best. Crandall's "Flyers" were racing runabout boats of iconic design that is now immortalized by Woodbacker. Runs fast and with higher speeds hops, jumps and leaps across water. Does what is told to, but not for the fearful pilots hands.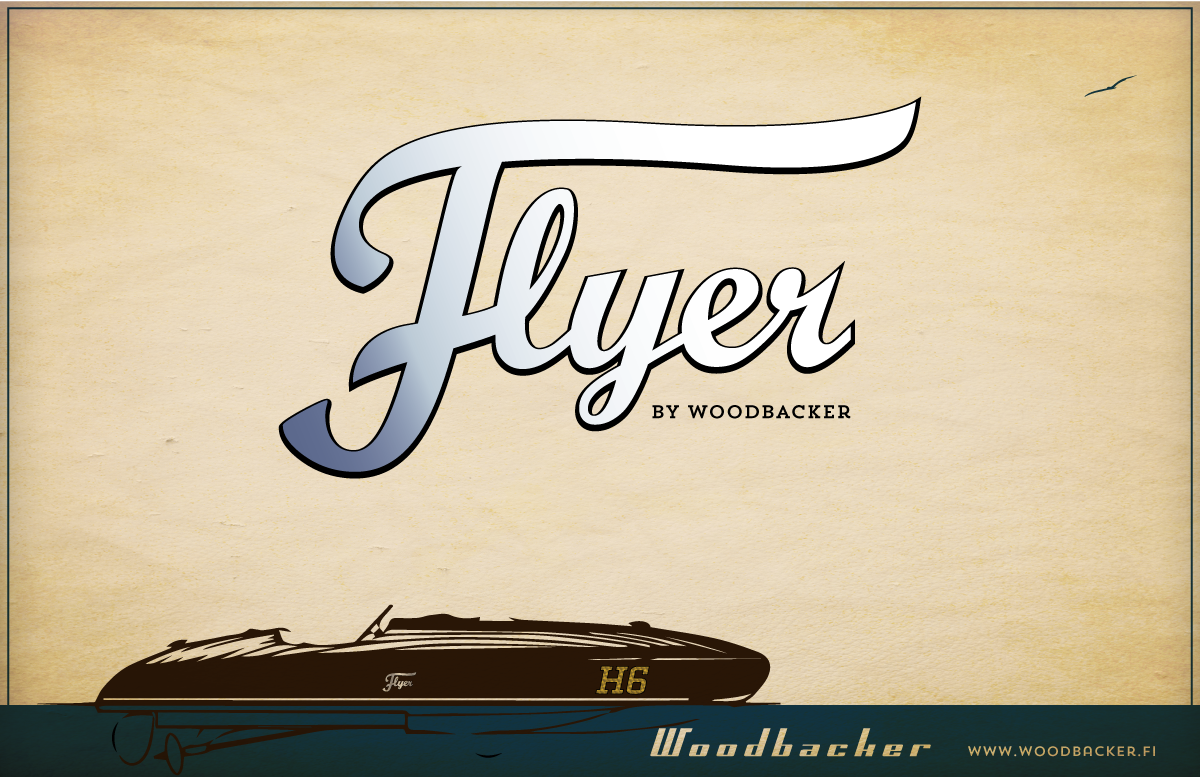 Specifications:
Year: In production (estimated summer 2018)
Length: 26′ (8 m)
Hull: #5, Mahogany
Width: 7,5′ (2,3 m)
Weight: 4409 lbs (2000 kg)
Hull: #5, Mahogany
Top speed: over 30 knots
Engine: Mercruiser 4,5L 250 hp
Design: Lindkvist Consult AB
Build: in Finland by Woodbacker
Builder: Jukka Metsäntaus
Asking price: TBA
Description:
The Spicy Mama is currently in production. It has the spirit of a fun-loving runabout. If you are keen on the boat and want to have your say about the final features as a future owner, please contact us. Estimated delivery in the summer of 2018.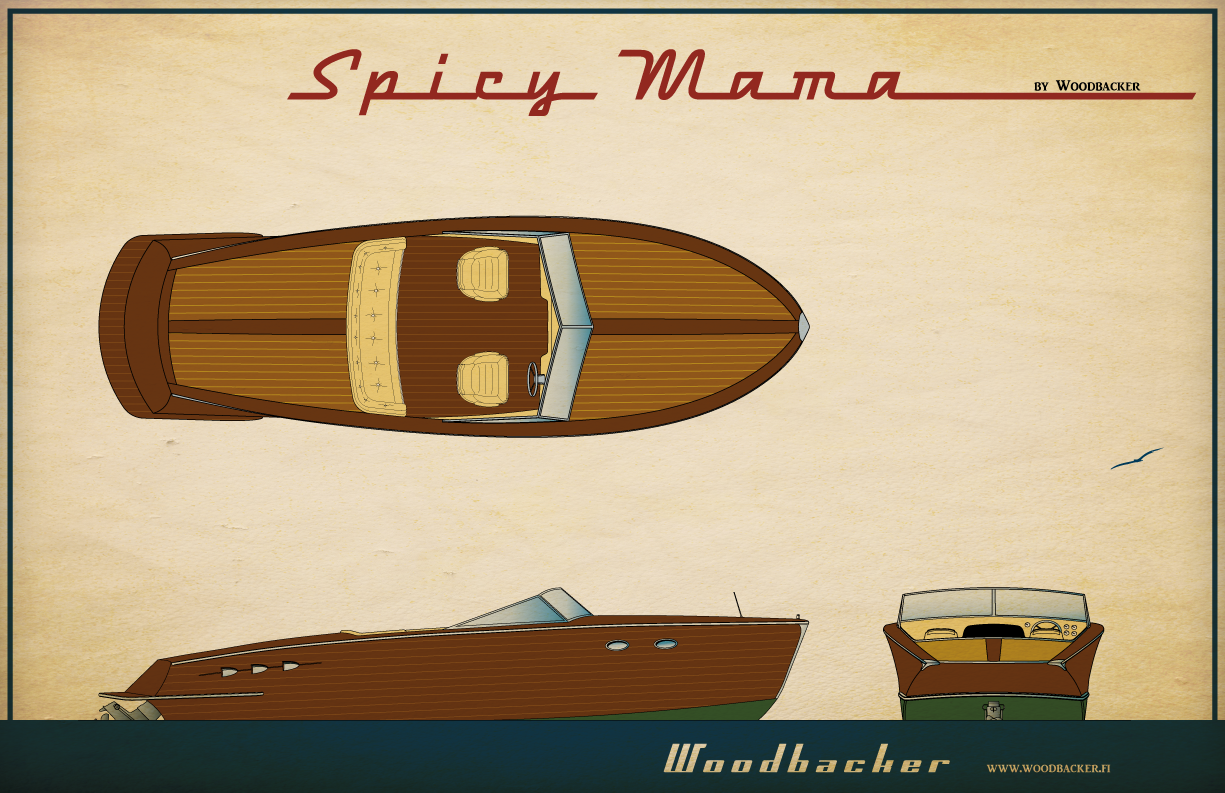 We are happy to announce that we are currently taking reservations for Woodbackers. Building a boat like ours isn't a hasty process but as they say: good things come to those who wait! If you are interested in joining the Woodbacker fleet and want to hear more about our options, please do not hesitate to contact us.
Address:
Woodbacker
c/o Puuseppä J.Metsäntaus
Moreenitie 9
90630 Oulu
FINLAND